Home
Details

Written by Daniel Ortoleva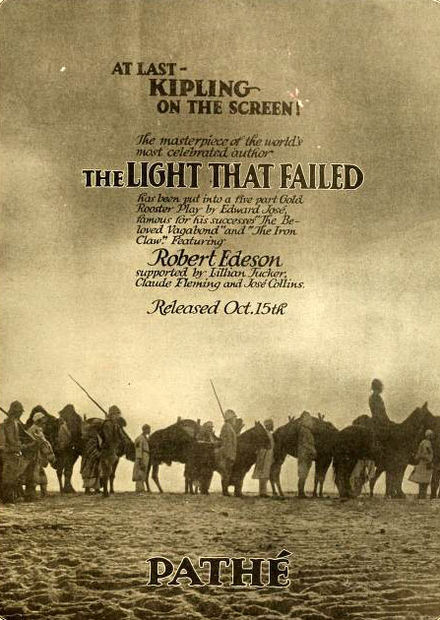 The Light that Failed 1916 poster
Public domain via Wikimedia Commons
Milford movies
The first of Rudyard Kipling's books to be filmed was "The Light That Failed" for which the author created the subtitles. This version was shot at Smith Beach in Milford, Connecticut at low tide to avoid seeing Long Island sound in the desert scenes. Edward Jose' directed the cast of Robert Edeson, Lilian Tucker, Claude Fleming and Jose Collins. Camels and Arabian horses were borrowed from the Barnum & Bailey circus while it was wintering in Bridgeport. December 13, 1915 was chilly and many actors in costume wore gloves and coats requiring re-shooting the scene having to hold their breath to avoid showing it as cold in a desert. No copies survive of this silent film that was released by Pathe' as a five-reeler on October 15 1916. Another silent film remake of this Kipling's book was made only 5 years later.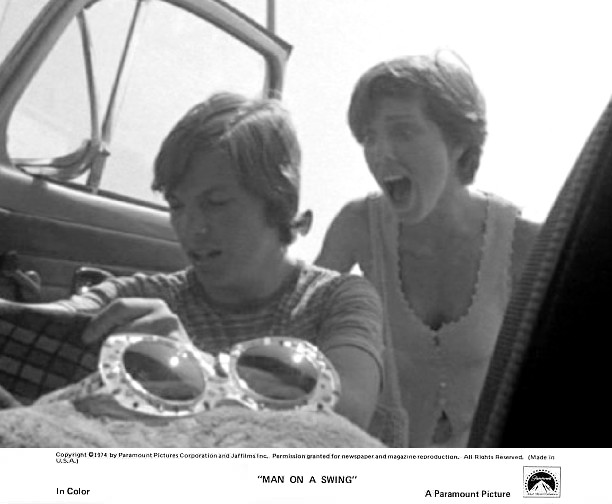 Penelope Milford in Man On A Swing Unlike the 1916 silent film, scenes were not re-shot for the movie "Man on a Swing" when local residents happy to be movie extras looked out of place gathered around where a murder was committed. This scene filmed on July 13 1973 in Milford was Penelope Milford's first credited movie role. A playground was donated to the nearby Ryder Trailer Park for another scene with stars Cliff Robertson and Joel Gray. The Connecticut Post Center in Milford was chosen as the key location due to being Connecticut's largest shopping center and the director lived in the state. The side door of Milford's central fire station filled in as the police station in this film released on February 27, 1974. A local woman was asked to play an extra because she was shopping in curlers.
Another film making use of the lower costs of shooting outside the area covered by New York City union rules was the 1968 film Candy, which no actors were visible in for a 5 second shot of a car driving past the Milford duck pond and 1st Church. B-roll footage of young athletes training for the 1984 summer Olympics was filmed on August 5, 1979 at the Grossfeld Academy on North Street. The BBC filmed a re-enactment of a 1600 era service at the First Church on April 1 1985 for episode number 7 "New Worlds" in the documentary "The Triumph Of The West".
Other Milford productions include: Daylight and Righteous Kill .
Milford theaters
Downtown Milford's Capital Theatre built in the 1920's on Daniel Street originally held 710. John and Drew Ebersol expanded the capacity around 1941 to 799. Damaged several times by flooding of the Wepawaug, it was demolished in 1998 for an expansion of The Stonebridge Restaurant which itself had started out as Milford Seafood, a small shack selling fresh fish next to the Milford Memorial tower.

Connecticut's first drive-in theater opened in Milford on Friday May 26, 1939 with a 45 foot high by 55 foot wide screen and a lot for 500 cars. Parked cars were angled nose upwards so patrons could see over the vehicles ahead of them. Ushers used bicycles to direct traffic. In 1967, Keet's flea market held on Sunday mornings helped offset the high costs involved in running a single screen theater that was dependent on good weather. The drive-in was replaced with a multiplex in February 1988 closing in 2006 when the same company that owned the Connecticut Post Mall theater consolidated showing films at the 2 separate properties to a larger multiplex attached the mall. The vacant theater on the drive-in property was demolished in February 2015 to make way for an enlarged Shop-Rite grocery store.
Ice Rink, arena, Walt Wizzie concerts
Clown spotted in Milford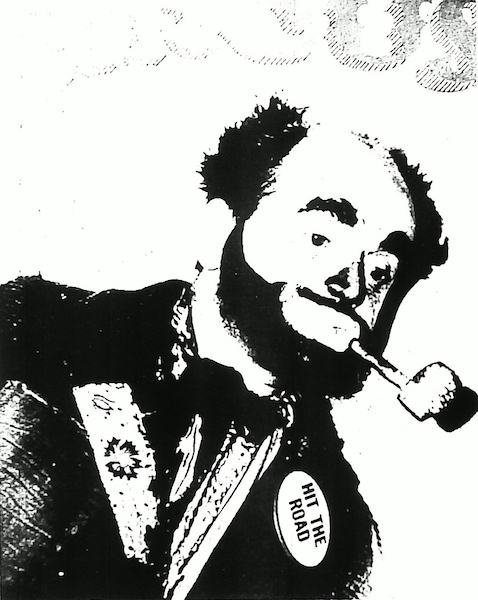 Bozo Kelly Bozo Kelly was a clown frequently sighted around Milford in the 1950's brightening the faces of the children he visited in the hospital. He gave pony rides for the kids before the start of movies at the Milford drive-in theater. Born Lucius C. Rich on November 24, 1913, Bozo Kelly got his start upon accidentally dropping a large tray of plates while working as a waiter at a small theater. This got big laughs leading to the stunt becoming a regular routine. From 1929, he performed during the summer circus season with Barnum and Bailey alongside the other clowns including Emmet Kelly and later in Bridgeport's Barnum Festival. Bozo Kelly worked as a mechanic and bartender in the off season retiring from his acrobatic job in 1961 due to declining health. Diabetic complications resulted in him getting an artificial leg a decade later shortly before Bozo Kelly died January 6, 1975.
It was noted that there was more attention given to the 1971/2 free concerts at Eisenhower Park than the police making more arrests at a Jaycee Wives dance at the K O C Hall. Members of the local bands that played the free concerts and packed Southern Connecticut venues in the 1970's later became famous. Jasper Wrath and Eyes playing their regional hit song "You" included Milford musicians to become famous, James Christian as the lead singer for House of Lords and a neighbor called the police on Scott Zito's band practicing before he was a record producer. A Milford shoreline club they performed at had changed its name from the Apple Cafe to the Baked Apple following a December 1972 fire, a joke nickname first used in the newspaper about the blaze. Nick Fradiani of a band named after Beach Avenue in Milford became the season 14 winner of the pop music competition show American Idol.