Home
Details

Written by Daniel Ortoleva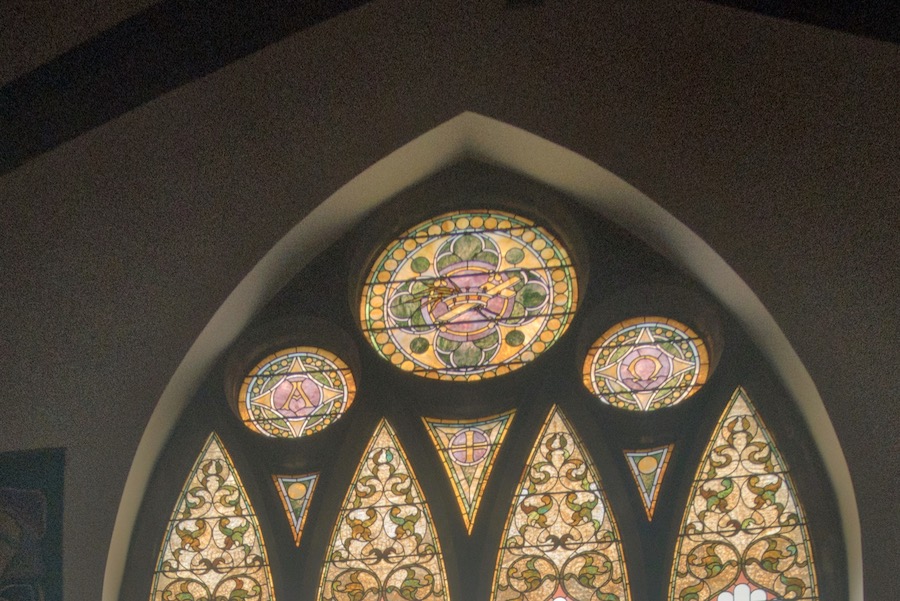 Mary Taylor Church Window
Milford Churchs
The Puritans that settled New England less than 200 years after the Middle Ages had severe punishments or restrictions based upon a very strict interpretation of the Bible. In Milford, only church members were allowed to own land or vote. Church tythingman Samuel Higby enforced the no travel allowed on Sunday rule preventing Vice President Aaron Burr from continuing through town. Their church services lasted 4 hours with the tythingman making sure no parishioners sitting on hard backless wooden benches dozed off or weren't paying attention to the sermon. The BBC filmed a re-enactment of a 1600 era service at the First Church on April 1 1985 for episode number 7 "New Worlds" in the documentary "The Triumph Of The West". It included the founding prayer given in 1640 where the town "held in the true American fashion of a superior attitude after establishing a primitive church":
"Voted, That the earth is the Lord's, and the fulness thereof.
Voted, That the earth is given to the saints.
Voted, That we are the saints."

The bell of First Church cracked in 1740. The only books that could be loaned for a 10 shilling deposit from the 1st church's library in 1745 were sermons. Milford's 2nd library was only open 1 day a month. Disputes over 2 people wanting to check out the same book were settled by bidding on it. Benajah Case was found guilty on January 17, 1742 of preaching to Milford residents seeking to break away from First Church. It was reported in 1818 that the "liberals in Connecticut" were successful with a ruling that one does not have to belong to a church to be a citizen. The design of the First Church was used in building 3 other Connecticut churches. Rebuilding from salvaged materials from St. George's church, the renamed St. Peter's was dedicated on July 2, 1851. The cornerstone for The Mary Taylor Church was laid on October 3, 1892. Mrs. George Miles Gunn on March 26, 1927 provided the Mary Taylor Church with a chime organ.