Home
Details

Written by Daniel Ortoleva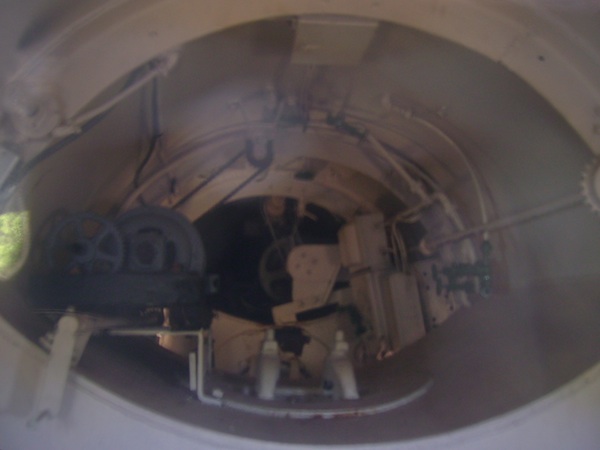 inside of Simon Lake's submarine
Milford by land, sea or air
Many early roads and bridges were private with a toll paid to each road owner instead of the government acting as a centralized collector of funds for repairs. In 1808, Captain Bartemy opened fire on the Milford-Stratford drawbridge after refusing to pay a toll to sail to Derby.
A Bridgeport resident could ride the trolley to New Haven with a change over in Milford in 1898. On June 1, 1898 rural mail starts with city delivery on February 1, 1909. The first New York & New Haven Railroad train passes through on December 29, 1848 but doesn't stop in Milford. The tracks go electric on January 22, 1914. The Washington Bridge opened on November 1, 1921 after construction began in June, 1919. The West Main Street bridge over the Wepawaug was allocated $10,000 for construction on August 28, 1928 and in 1935, the Jefferson Bridge over the Wepawaug River is constructed in only 3 months. The West Shore Boulevard along the waterfront from Surf Avenue at Fort Trumbull Beach to Naugatuck Avenue breaks ground on June 27, 1938. Interstate I-95, which passes through Milford, opened on January 2, 1958 . Around 1940 bicycles started gaining national popularity with sales surpassing autos in 1971. Combined with rising gas prices in the 1970s, Connecticut's first bike lane opened on September 5, 1974 between the Post Road and Eisenhower Park. A week later the Police chief warned that mini-bikes were considered to be motor vehicles and do not belong on the road.
On June 17, 1916 the 5th & current Milford Town Hall was built on the same site as the previous hall that burnt down 16 months earlier. Broad Street was widened along with adding new streets in 1918.
Burnt Plains Road got its historic name from when hostile Indians set fire to the area in 1646. Viscount Drive was named after a resident of 50 years on a nearby road eliminated due to the eminent domain proceedings for the future Silver Sands Park who simply just asked.
Small private airstrips were located in many towns prior to about 1950/1960. Many lacked control towers and were nothing more than a dirt runway with a small hanger. The only trace of some are roads named after them as in nearby West Haven. Milford had a small landing strip located along the shore near the town dump but passed on letting Igor Sikorski build his helicopter plant in the town before he decided to put it across the Housatonic in Stratford.